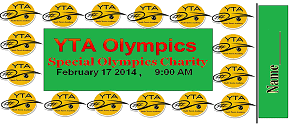 2/17/2014 – YTA Olympics to benefit Special Olympics.
Tickets on Sale now: Tickets in Advance $10 per athlete, Ticket at the door the day of the event is $15 per athlete.
ALL Proceeds from the event will be donated to Special Olympics.
Registration – 8:30 am
Game start – 9:00 am
Awards Ceremony – 12:00 pm
Photos from the event can be viewed at the event's gallery page.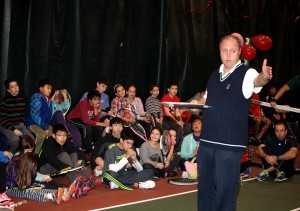 12/28/2013
Blind Serves, 125 mph serves, forehead (yes we said forehead and not forehand) returns, sprints, fastest serves and longest rally competitions, raffles, learning about history of the academy and finding out about new and exciting things to come, but most importantly great group of people that is what first YTA Family Play Date was all about.
Please visit the event's gallery page to view the pictures from this event.
Thank you all for joining us and we hope to see again together with your family and friends in our upcoming events!